Students Faq - general technical problems
Enrolled in courses in SITS, but can not see them in Moodle
If you can not see your registered courses or lose access to them please check your registration again in SITS.
You need to click the Submit Selections button to make your registration finalized.
After this is done, you need to log out from Moodle and log in again, then check the "My recent courses" list.
Please find detailed help below:
1.step

On "My Student Page - Academic" click on the "Course Registration" tile to start your course registration.

2.step
Select your courses. Then to finalize your course registration you MUST click on the "Submit Selections" button because this will ensure that the system records your registration. Selecting the courses is not enough to complete the registration process you need to submit it.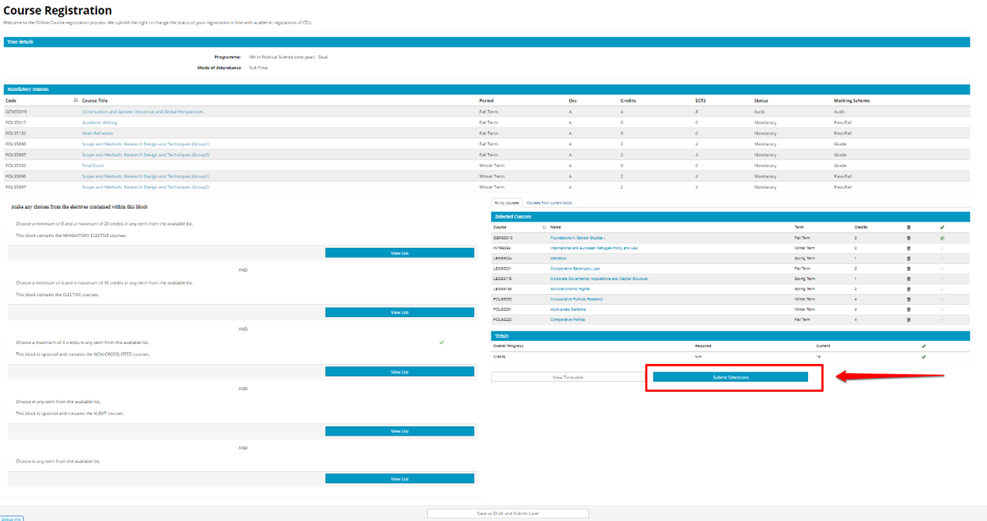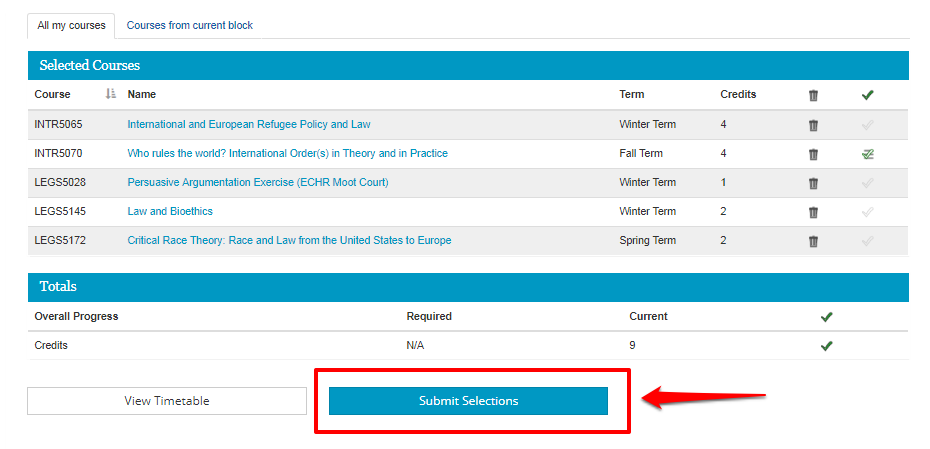 3. Step
To make any changes, click on the "Modify Registration" button. You will be directed back to the course registration site where you can still make modifications (add or delete courses) until the end of the registration period.
After modifying your courses make sure that you click on the "Submit Selections" button again!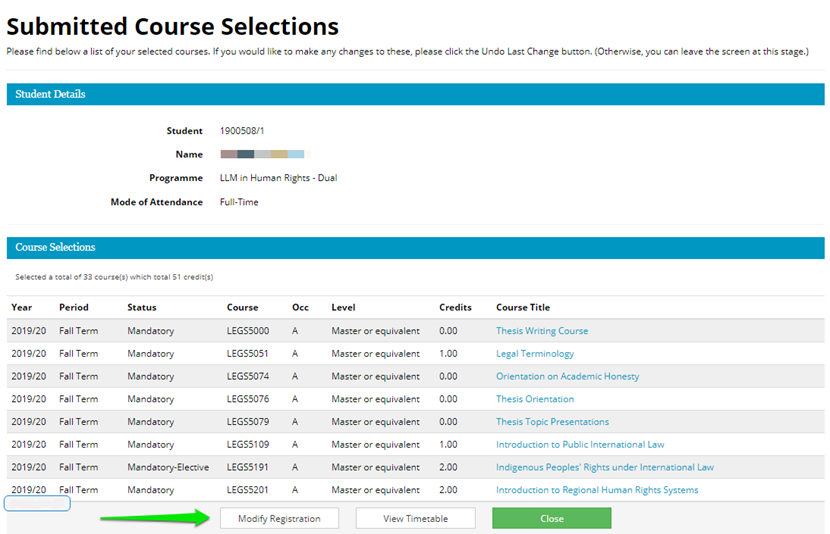 Other rare issues:
- If you had a CEU account earlier (with a different role or department), it may happen that the two systems can not connect properly. Please write to helprequest@ceu.edu and ask for an username update.
- For some cases, the courses are not connected to Moodle yet, please ask your coordinator/professor about the details.
- If a course appears on your list which you did not register for, please also contact your departmental coordinator to resolve the issue.