Frequently asked questions by course editors and quick videos about common administrative functions of Moodle
Basic Course Editing
How to Rearrange (change the order of) whole sections?
There are three ways to move or reorder course sections and individual items.

Option 1: Hovering over a section or item will reveal the move icon (four arrows pointing outward). Hold the left button on your mouse and drag and drop the item to the desired location.
Option 2: Select the three vertical dots next to a course section or item. Select Move from the drop-down menu. This will open a pop-up box that allows you to move the item to the desired location.

Option 3: Select the cross icon on the right side of the section titles in the course index to change the order of sections in a course with the drag and drop method.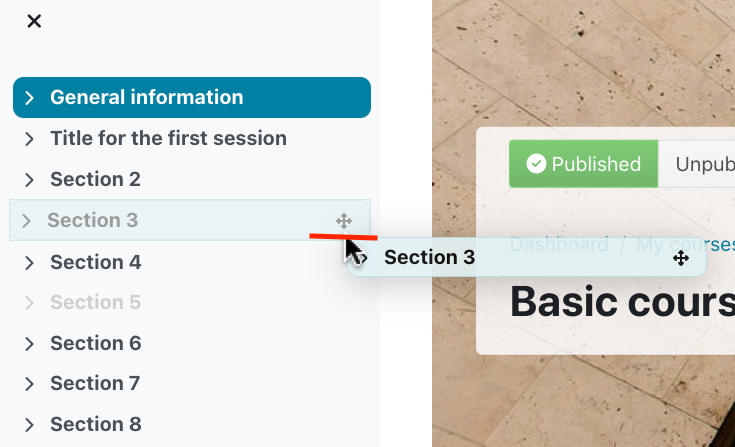 If you wish to move multiple items at the same time, you can use the
bulk editing function.
Important Note
: If you did not change the default section names (section 1,2,3, etc.), then when you swap the topics, the section names will change as well (as it represents their position in the course). Do not be confused by this, the contents also travelled with the title.