Print this chapter
Course Editing Guide
Basic Course Editing
How to change course header images?
All courses in Moodle get one random header image from the Vienna campus from 5 available (for departments with Budapest presence, from a mixed pool of Budapest and Vienna images).

We can change the pool on a department level (please contact me for this) or the image individually at the courses.
How to change it in a course?

1. Click on the "change image" link below the image in the course.
2. Drag and drop the image into the box, or click on the box to select one preloaded image from the "course header images repository".
Recommended size 1200x500px.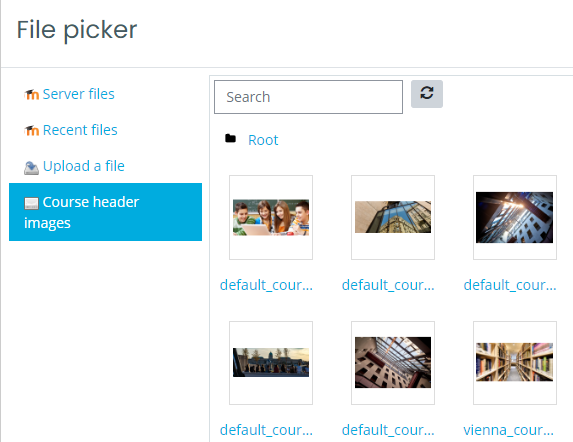 NEW: This image will be used as a small thumbnail image on the dashboard of the students as well (otherwise the random header image is used there as well).

Further notes:

If you drag and drop a

Doc, Docx,

PDF to the box - will be used as a summary file

If you upload a txt file (the contents does not matter), it will not be displayed, but the course will not have a course header image.